Careers
Introduction
Careers education is a very important part of what is offered at Corpus Christi to allow our students to make suitable choices for their future career. The Careers Education, Information and Guidance (CEIAG) helps young people to develop the knowledge, confidence and skills that they need to make well informed, carefully considered choices and plans that enable them to progress smoothly into further learning and work, and to help them manage their careers and sustain employability throughout their lives. Schools have a statutory duty to provide access to independent and impartial careers education for students in Years 7-13 ("Careers guidance and access for education and training providers" DfE 2017.) Careers education is delivered within dedicated PSHE lessons with our specialist staff. Please see below our programme for the current academic year.
Through careers education and guidance, it is hoped that students will be encouraged to make the most of their talents and to go on to jobs or courses which suit their needs and abilities. We offer a variety of trips, an annual careers fair and guest speakers to raise aspirations. We encourage students to consider a wide range of careers and challenge stereotypes. Please see below our past guest speakers and upcoming events with Into University.
The college complies with the Baker Clause which stipulates that schools must provide all students in years 8-11 with access to colleges and training providers.
.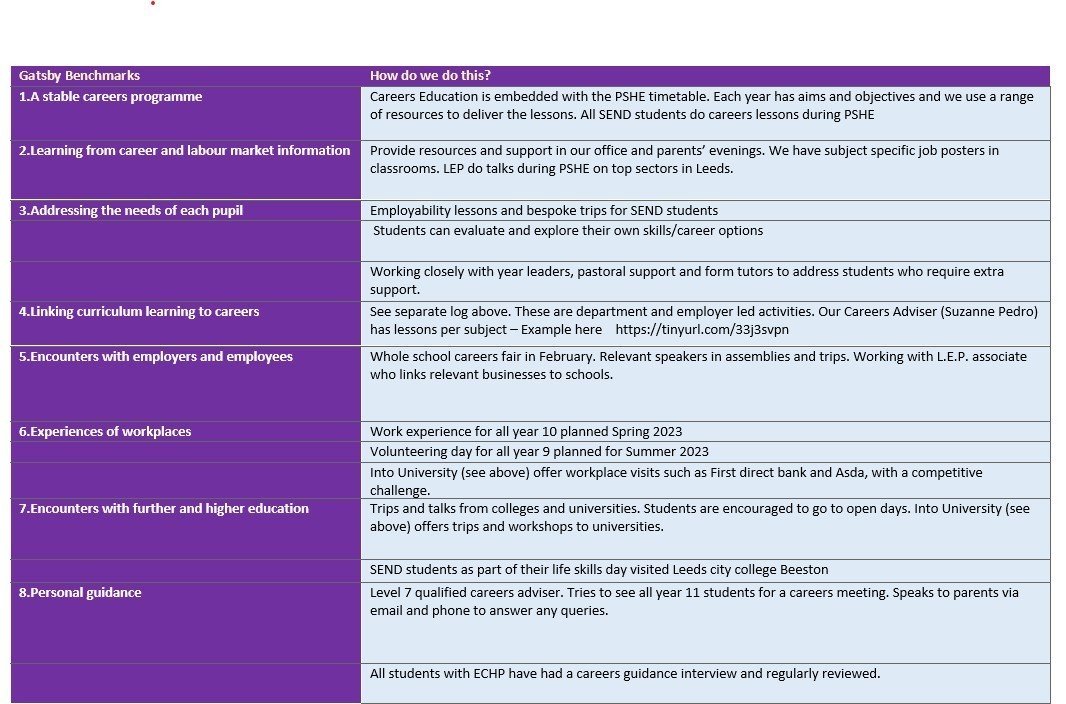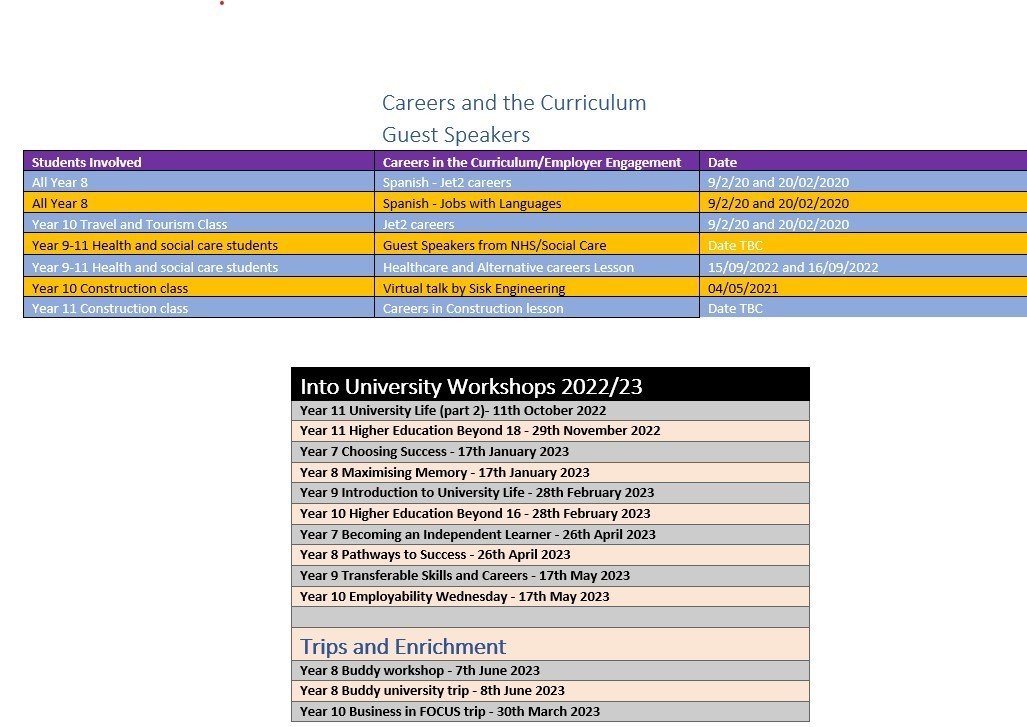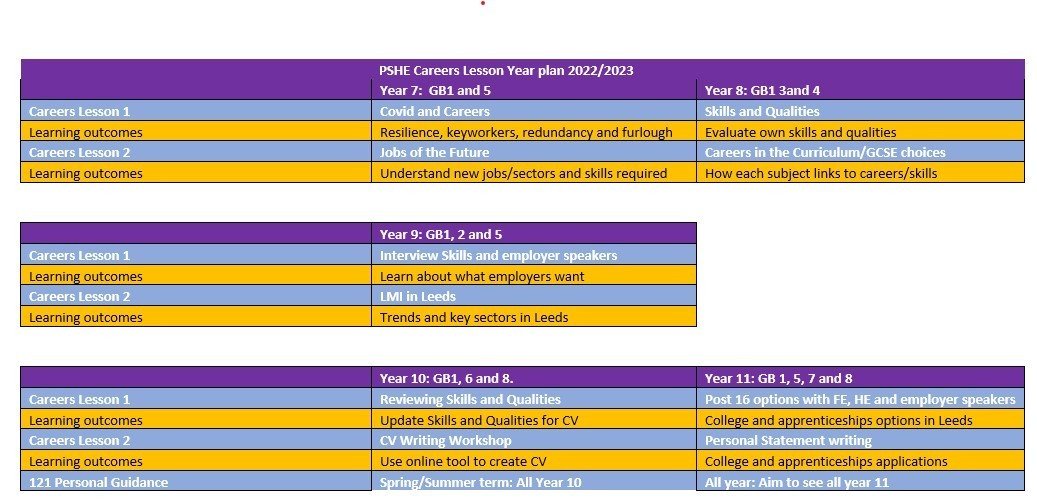 Staff
Currently recruiting– Catholic Partnership Careers Adviser
Ms A Thompson – Co-Ordinator of PSHCE
Contact
The Advisor can be contacted via telephone on 0113 2009010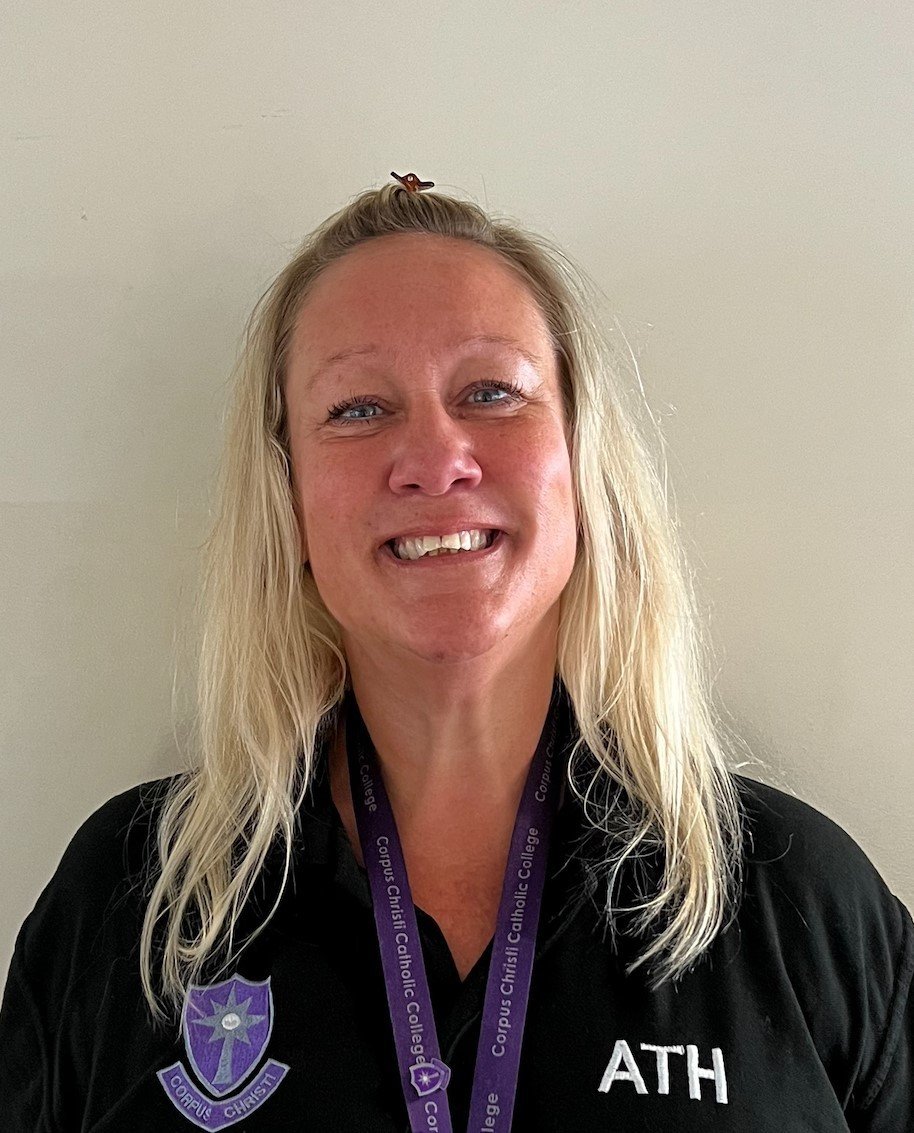 Ms A Thompson